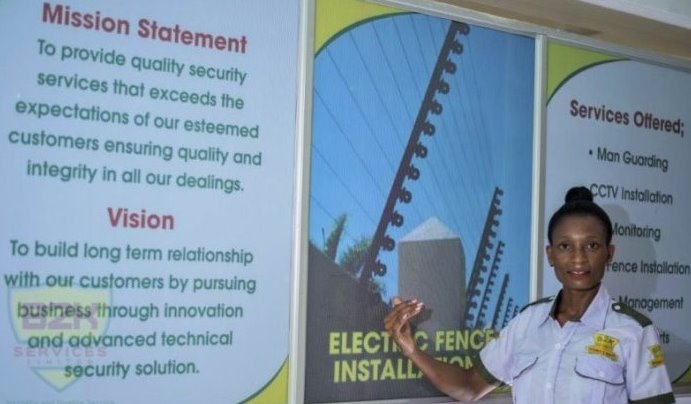 ---
---
To provide quality security services that exceeds the expectations of our esteemed customers ensuring quality and integrity in all our dealings.
---
To build long term relationships with our customers and/or clients and provide exceptional customer services by pursuing business through innovation and advanced technical security solution.
---
(i). We believe in treating our customers with respect and faith.
(ii). We grow through creativity, invention and innovation.
(iii). We integrate honesty, integrity and business ethics into all aspects of our business
(iv). We value providing quality services as our marketing tool
---
(i). Regional expansion in the field of private security industry and develop a strong base of key customers.
(ii). Increase the assets and investments of the company to support the development of security services in Kenya.
(iii). To build good reputation in the field of private security industry and become a key player in the industry.

---
At B2K services Ltd, you are assured of quality security services that are provided with the highest standard of training, supervision and management of the security officers (SOs).
---
To be a leader in the security industry by providing enhanced security services, relationship and profitability of our clients.