Vision
To provide quality security services that exceeds the expectations
of our esteemed customers by ensuring quality and integrity in all our dealings.
Purpose
To be a leader in the security industry by providing enhanced services,
relationship and profitability of our clients.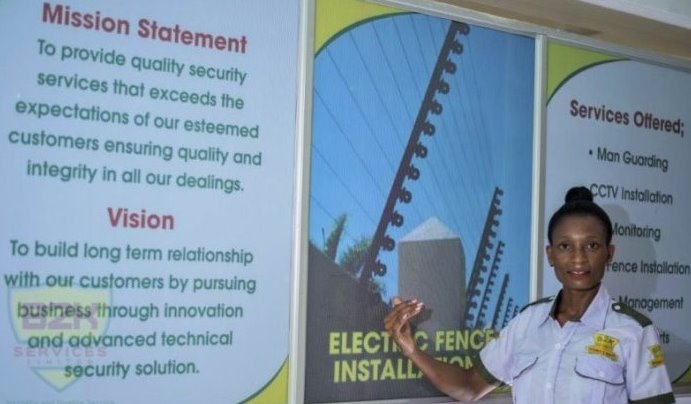 .
---
We aim to create efficiency while saving both time and money.
All of our services are built around the concept of close partnership with the client.
Our security officers are directly employed suitably trained & qualified officers.
Our guards are properly remunerated for effective service delivery.
In all we do, we care about making a positive impact in our communities.
We place importance on recruitment, vetting and on-going training of our officers.
We take a fresh approach to security that combines our expertise with a total commitment to service delivery.
---